Despite our faculty's massive turnout on Dec 13th, to the NCC Board of Trustees, in which we presented why we need a fair contract, this week, on January 10th, the Board of Trustees voted to enforce Section 36-5 of our contract. This section states that faculty pay the increase in health insurance premiums through payroll deductions during the interim between the expiration of one contract and the effective date of a successor contract. This clause is one example of a "sunset clause." Over the years our union has voted to approve contracts which have negated our New York State Taylor Law protections for public employees, namely, the protection of continuing the terms of a past contract during and between negotiations by agreeing to "sunset clauses" such as Section 36-5. We do not have the option to strike as the Taylor Law protection was granted in exchange for a prohibition on public employee strikes. It is our understanding that deductions will begin next paycheck. We will be giving further updates as we receive them.
We need to further organize to make members' needs for a fair contract heard.
We are asking for your private email and permission to use it for organizing purposes such as emailed letter campaigns.
Our first action will be directed to Nassau County elected officials, asking them to support a fair contract and not to impose this cost on our membership. Our "junior" members, especially, cannot afford this. Professional faculty are hired at about $59,000 while classroom Instructors are hired at only $60,853. Junior faculty are likely carrying education loans for undergraduate degrees as well as masters and doctorate degrees. Our faculty already meet the high cost of living in Nassau County with difficulty, and inflation of over 7% has made it more difficult.
We will engage with ActionNetwork@aft.org to execute this campaign. It does not sell or share your information. It is a not-for-profit organization that works with many other unions. We expect fees to be low, and we will use our VoteCope funds to pay them. (Please contribute to VoteCope!)
To give us your private email and address and permission to use it for actions like this, please fill out this form: "Friends of NCCFT" form.
Or, alternatively, simply send your name, address and private email to: communications@nccft.org with a note that we can use it for organizing.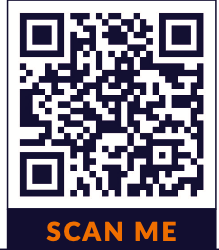 Please join with us! In solidarity there is strength.

If you have already given us a private email, thank you!
Not yet a VoteCope contributor? Send me an email to communications@nccft.org to set up an appointment with an NCCFT PAC member or stop by the NCCFT office in F3293. Either in person or at the NCCFT office, we can give provide and collect the paperwork. We are happy to discuss VoteCope in person.
NCCFT Executive Team