Did you miss the thrilling news?  If so, the NCCFT is extremely happy to share with you the following announcement from the Nassau Community College Creative Writing Club!  Kudos to the students, and to professors Joe Pilaro, Mary Lannon, and Gina Sipley, for excellent mentoring!!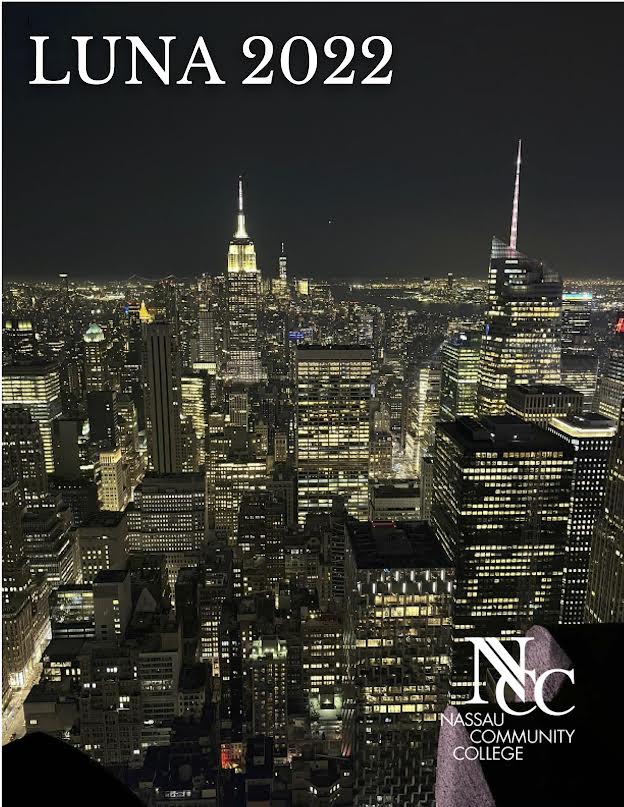 The 2022 edition of the student-produced Luna literary journal has won several awards from the national Community College Humanities Association, including Best Overall Magazine (Third Place).
The following NCC students received recognition and honors:
Christian Bullock was awarded First Place in the short story division
Alexandra Scheck was awarded Second Place in the ​artwork/photography division.
Tyler Lynch was awarded Second Place in the​screenplay division
Paula Munoz was awarded Third Place in the screenplay division.
Luna celebrates its 25th year showcasing the poetry, short stories, screenplays, photography, and manga of NCC students. The Editorial Team includes NCC students Santino Curatolo, Michael Mazzola, Erin St. Angelo, Kit Morris, Robert Garcia, Joseph Formicelli, and Saleena Ali, as well as 20 other student members under the advisement of Professor Joe Pilaro, Professor Mary Lannon, and Professor Gina Sipley of the English Department.
NCC Students interested in joining the club should contact creativewritingclubncc@gmail.com.Submissions for Luna2023 are open until March 16, 2023.