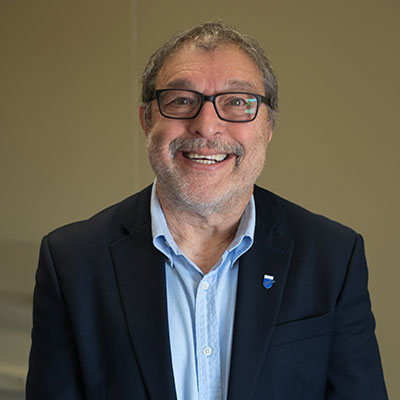 Earlier today, there was a joint meeting of the Executive Command Team (ECT) and the Incident Command Team (ICT). I was present as a member of the ICT. (If you would like to understand the differences between these committees, please read the college's NCC's Emergency Response and Recovery Plan.) Before I give you some of the details from the meeting, though, there are two things I would like to say.
First, I was very glad to hear the administration acknowledge, and express their deep respect and appreciation, for just how hard the entire college community is working to get through this crisis. In particular, they singled out the way faculty on the NCC email system have been helping each other with pedagogical and other strategies for moving courses online and making sure that we all stay on top of new learning-continuity developments as they happen. Indeed, as we have insisted from the beginning that it should be, the process of moving to remote instruction has been faculty driven, including the way our colleagues in Distance Education are working to increase Blackboard's bandwidth, the conversations currently taking place on the CWCC about how to process and maintain the academic integrity of the changes taking place now and the ones that will inevitably grow out of this crisis, and the department- and discipline-specific solutions that are being worked out on a course-by-course, faculty-member by faculty-member basis. We are the curricular, pedagogical, and student service experts. The administration knows this, and they are following our lead.
I also want to acknowledge the extraordinary work being done by our colleagues—faculty, staff, and administration—in the college's IT department, where they are fielding hundreds of calls a day and trying to solve problems ranging from college employees who did not activate call forwarding on their phones before they left campus to those whose computers are currently turned off and are therefore inaccessible remotely. One particularly thorny problem IT is facing is this: There are many laptops scattered throughout the campus that could be made available to faculty and students to help preserve the continuity of teaching and learning. The process of making those laptops available, however, is not so simple. Many, for example, contain proprietary information. So, making them available would at the very least involve coordinating with the chair or supervisor to find out where the laptop is and whether or not there exists a backup of that proprietary information; retrieving the laptop; backing up the proprietary information if necessary; and then determining whether the laptop is, in fact, usable for our current purposes. And all of that—just like activating call forwarding on someone's phone or turning on their computer and making it remotely accessible—would need somehow to be done in a way that would guarantee the health and safety of the college employee performing those tasks. I don't know that a solution to this problem has yet been found.
I know people keep repeating this, but it bears repeating: We are in an unprecedented and unprecedentedly difficult and complex situation. Everyone on campus is working as hard and as smart as they can to see us through. While there may be moments when it is important to push back, sometimes forcefully, against a particular course of action, no proposal that has come across my desk to solve problems like the one I just described has been made in bad faith. We all need to remember that.
Now onto some other news from today's meeting:
Very Important: An email is forthcoming from the administration encouraging those of us who do not receive our paychecks through direct deposit to start doing so. The process of delivering paychecks to employees by mail involves many steps, from the moment the check is cut to the moment it is put in the mail, and all of that work requires several employees at least to accomplish. In the interests of preserving the health and safety of those workers, I encourage you, if you are not yet on direct deposit to follow the instructions in the forthcoming email and switch.
The NCCFT has been working with the chairs and the administration, and we are happy to announce that the college has withdrawn plans to start all classes on the grid for the fall semester.
As you've heard, the college will be switching to remote learning for Summer 2020. The discussions about how that will work will be taking place soon with the leadership of the AFA.
We will soon be receiving an email from SUNY laying out a proposed plan for maintaining learning continuity across the system. Stay tuned for more details.
Dr. Williams let us know that he is in daily communications with the Executive Committee of the Student Government Association.
Finally, and in conjunction with that last point, Dr. Williams is also in daily communications with a myriad of agencies, from departments of health to executive legislative offices, about the latest developments in the COVID-19 crisis. When he sends an update to the campus, he has to strike a balance between what is mandated by these agencies and those areas where the college has authority over its own business. Based on everything I have seen, I am confident that the administration is telling us what they can when they can.
We are all anxious and frustrated. We all wish we had more and definitive information to help us plan for the coming months. So let's remember that we serve ourselves and each other best when we come together as a community. This is what we have been doing till now and it has always been our strength, as a union and a campus.
I hope you, your families, your friends and loved ones are all safe and healthy, and weathering this crisis with as much good humor as possible.