Some members have asked about getting additional copies of the "I'm Sticking With Our Union" signs that we distributed to Department Reps last semester to display on their office doors.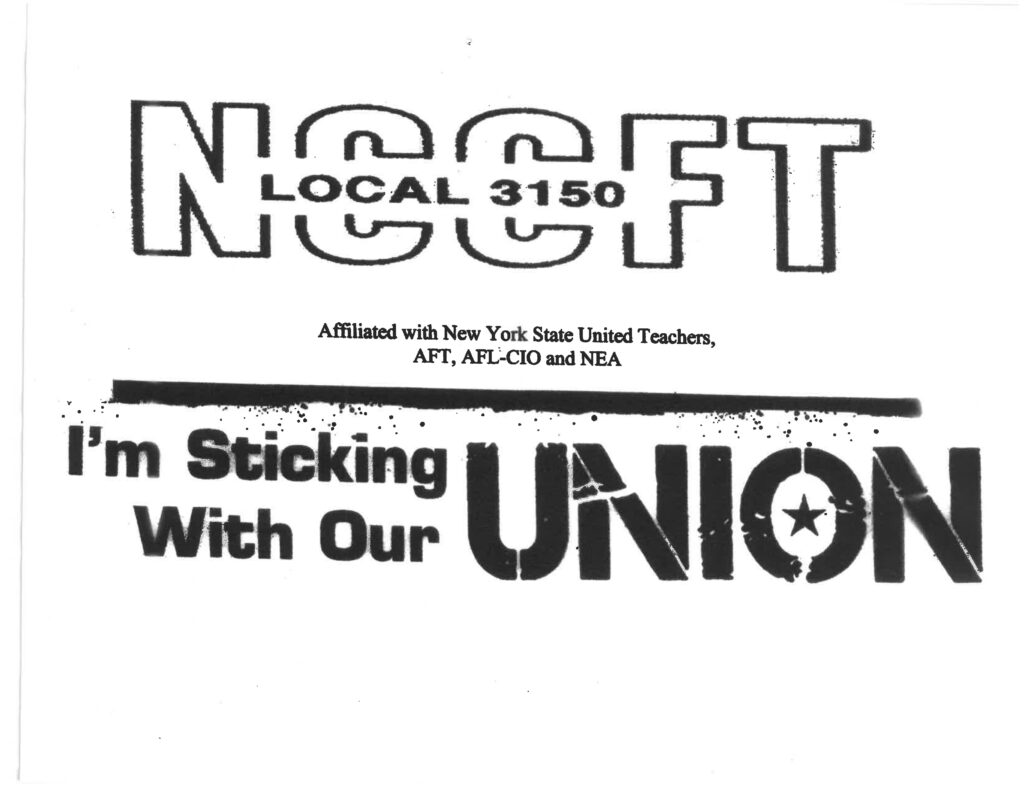 You can download a copy here (in JPG format) or here (in PDF format). You can also participate in NYSUT's social-media oriented "I'm Sticking with Our Union" campaign by going here, downloading their version of the poster and following the directions on the web page.
We're glad to see this kind of enthusiasm. We are, truly, stronger together!