In my last post, I told you a little bit about the Janus case, which the Supreme Court is expected to rule on by June 2018, and about the threat that a decision in Mark Janus' favor poses to organized labor across this country. As a brief reminder, Janus does not want to have to pay the "fair share" agency fees he is required to pay to compensate AFSCME, a union to which he does not belong, for negotiating on his behalf and otherwise representing his interests/defending his contractual rights as an employee. If the court rules in his favor and unions can no longer collect agency fees from non-members, the financial consequences of that decision, as I wrote in my earlier post, "will have a crippling domino effect throughout [the organized labor] community."
One reason Janus and those who support him, like the State Policy Network, have been so successful in pushing their agenda is effective political organizing. To fight back, we need to be at least as organized and probably even more effective, which is what I want to talk to you about now. VOTE-COPE, which stands for Voices of Teachers in Education – Committee on Political Education, is the joint political action arm of NYSUT and the United Federation of Teachers (UFT), formed when the UFT (VOTE) became a member of NYSUT (COPE).  For many years, the NCCFT has participated in VOTE-COPE through an annual payroll deduction, taking place in May of each year. I'd like to tell you a little bit about how that money is used and ask you to consider increasing your contribution.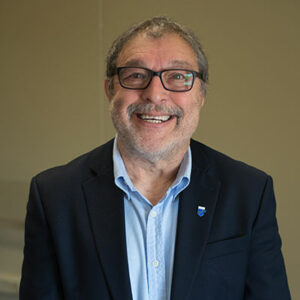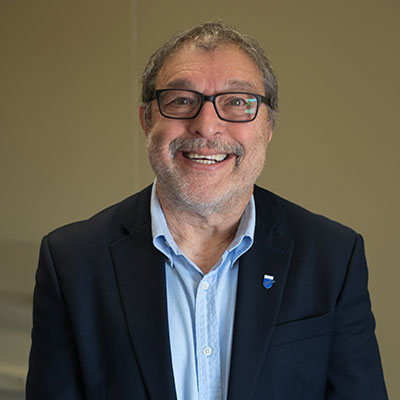 All contributions are forwarded to NYSUT, our parent organization, which then forwards a set percentage to the American Federation of Teachers (AFT), which is NYSUT's parent organization. These funds are essential for those parent organizations to engage in political action work.  During years when a state election is taking place, NYSUT holds a meeting in Albany of all union presidents, VOTE-COPE coordinator,s and Political Action Committee (PAC) chairs to determine statewide endorsements. Those at the meeting review the voting records of State Senate and Assembly candidates with regard to issues of concern to us as educators. At our most recent meeting, prior to the just-completed statewide elections, this group decided to increase scrutiny of candidates to include not just how they voted, but also their advocacy and leadership on the issues that matter to us. This research, coupled with the spirited and honest grassroots debates that followed, resulted in the list of NYSUT-endorsed candidates whose campaigns we were then committed to support.
Providing that support, at both the statewide and local levels, costs money. That money comes from your VOTE-COPE contributions, which are split 60-40: 60% goes to support NYSUT's statewide political activity and 40% is returned to union locals for the purposes of local political action work. Several years ago, the NCCFT registered with the NYS Board of Elections to form a Political Action Committee (PAC) so that we could make direct contributions to local legislative candidates, including those running for County Executive. We endorse candidates and contribute to their campaigns based on either their voting record, if they are incumbents, or their positions, if they are contesting an open seat, regarding Nassau Community College's budget and the NCCFT Collective Bargaining Agreement. We arrive at these endorsements through extensive candidate interviews conducted by your PAC, which then makes recommendations to the Executive Committee about which ones to endorse. The Executive Committee issues the formal endorsements.
This past election, we supported all the incumbents and endorsed those candidates running for open seats, as long as they accepted our invitation to be interviewed and we could endorse their voting record and support their positions vis-à-vis the college. Given her consistent support for the college budget and our contract, for example, we enthusiastically supported Laura Curran for Nassau County Executive, and we supported Jack Schnirman for County Comptroller. We look forward to working with both those officials in the future. The NCCFT's political-action initiatives, in other words, can have a real impact on our relationship with county government, including giving us a voice when it's time to make new appointments to NCC's Board of Trustees. Your VOTE-COPE contributions make those connections possible.
Unfortunately, with the Janus decision looming in our future, and—given Donald Trump's appointment of Neil Gorsuch—the likelihood that the Supreme Court will decide in Janus' favor, we will need to become even more politically active. Indeed, if we are to maintain and deepen the support of state and local politicians that is essential not just for our survival as a union, but for the success of public education in general, we can't afford not to. Supporters of the so-called "right-to-work" agenda are interested in far more than whether someone who chooses not to join a union ought to pay an agency fee. They believe—and we will write in more detail about this in future posts—that labor unions are the financial and logistical backbone of progressive political initiatives, including candidate campaigns at all levels of government, throughout the country. Mark Janus' backers calculate that the depleted finances, internal dissension, and reduced union membership that will result from a decision in his favor will ultimately break unions like ours and deprive progressive politicians of the funding and support they need. If we're not careful, Janus' backers might end up being right.
Assume for a moment that the Janus decision does not go our way. Consider how you would feel about the presence of "free-riders" in our ranks, colleagues who were benefiting from contractual gains made over the years and protected in part by the union services your dues pay for. Locally, these gains include our control over the promotion-and-tenure and sabbatical processes, the Academic Senate and our system of shared governance, and the academic work week and year, as defined in our contract. More globally, they include the Triborough amendment which locks our contract in place during negotiations, the fact that those of us in TIAA-CREF do not have to make contributions after ten years of employment, state and local funding of the college (problematic as they can be), and other legislative policies gained because of our political lobbying efforts. Without your dues, and the dues of union members throughout New York State, all of that would be in jeopardy. Now consider that, at the present time, only 362 of 595 (61%) NCCFT members contribute to VOTE-COPE. In a very real sense, those of you in that other 39% are free-riders, benefiting from political action work the rest of us have paid for and that—as I hope I've shown—it is in your own best interest to start supporting now.
During the recent contract negotiations, we were able to write into our CBA the ability to collect VOTE-COPE contributions through biweekly payroll deduction. This will allow us, if everyone contributes the suggested amount of  $5 per paycheck, to increase our VOTE-COPE funding exponentially. If people want to contribute more, that's great too! To initiate these new contributions—which will override your current, annual contribution—please fill out and return immediately the new, personalized VOTE-COPE pledge card that you will be receiving from your department representative. As an added incentive, we will be holding a raffle during the end-of-semester luncheon, with names to be drawn from all those who fill out the new pledge cards. Stay tuned for more details.
The situation really is that urgent and your VOTE-COPE contributions really will make a difference. This is a moment to demonstrate our commitment to each other as union members and to the continued success of the public education system we've devoted our careers to.
As always, thank you for your support.