Dark Clouds on the Horizon:
JANUS v AFSCME Council 31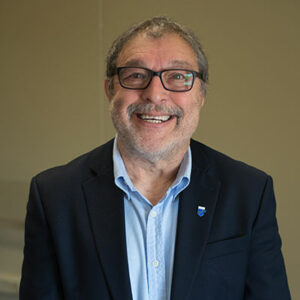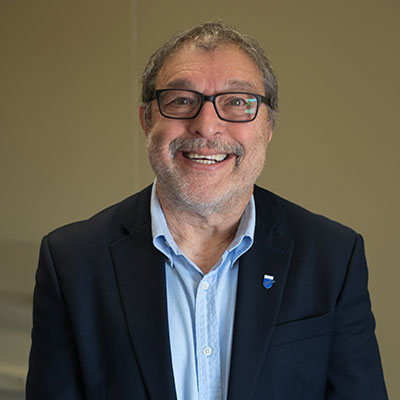 Who is Janus? Mark Janus is a Child Support Specialist with the Illinois Department of Heathcare and Family Services. He does not want to pay union "fair share" (agency) fees to the 35,000 member AFSCME union from which he obtains all union benefits.  (An agency fee is the portion of union dues that non-union members pay to compensate the union for negotiating on their behalf and otherwise representing their interests/defending their contractual rights as employees.) With the assistance of Illinois Governor Bruce Rauner, the National Right to Work Legal Defense Foundation and the Liberty Justice Center, Mr. Janus filed a federal law suit challenging the legality of Abood v Detroit Board of Education, the Supreme Court decision which established the legitimacy of and the legal basis for the agency fees that a union collects from the non-members it negotiates for and represents.
Mark Janus' challenge is not the first to be brought against the Abood decision. The two previous challenges, Harris v Quinn and Friedrichs v CTA, did not succeed, but Donald Trump's appointment of the conservative Judge Neil Gorsuch to the Supreme Court has organized labor bracing itself for a devastating blow. We have, of course, no way of knowing beforehand how the court will rule in the Janus case or what the precise wording of its ruling will be, but if the court determines that unions can no longer collect agency fees from non-union members, whom the unions must nonetheless represent for free, the decision will have a crippling domino effect throughout our community.
The dues and agency fees paid by members of a bargaining unit—which is not the same thing as being members of the union—allow the local that represents those members to do the business it needs to do. In our case, that means providing you with benefits that include, for example, our dental insurance. Some of the money we collect is sent to our parent organizations, NYSUT and the AFT. They then send some of the money on to the AFL-CIO. These parent organizations provide locals like ours with political advocacy, legal advice and representation, research, professional training, additional member benefits and countless other services that are critical to our ability to function at an optimal level.  If non-union members no longer have to pay an agency fee—and if our ability to collect dues from members is somehow hampered ( the Janus decision could result, for example, in our losing the ability to collect dues through payroll deduction.)—those services will begin to deteriorate and could potentially disappear. Our ability, the ability of any union, effectively and vigorously to represent its unit members would be seriously curtailed, creating a cycle of dissatisfaction and possible desertion that would be very difficult to interrupt.
It's hard to imagine life as a full-time faculty member at Nassau Community College without the NCCFT, not just because of the strength of our contract, but because of the deep and abiding sense of community that contract enables. Right now, we represent only a very few agency fee payers, and we do so gladly—even though we wish they would become NCCFT members—because they contribute their fair share of what it costs us to represent them. Consider, however, how corrosive to our community it would be if current, dues-paying members started to wonder, "Why pay dues if I can get the union to negotiate my contract and represent my interests as an employee for free?" Leave aside the fact that if enough members take that step, it would mean the end of our union. How would you feel, as a union member, having to work alongside colleagues who chose to become "free-loaders?" What would happen to our unity, our cohesiveness, to the commitment to our work and to our students that we have so clearly demonstrated over the past six or seven years of crisis at this campus, and that is largely responsible for our having come out of that crisis stronger than before? Make no mistake about it: had we not already been a strong union, we might have ended up in a very different place from where we are now.
The question of how to deal with freeloaders once they exist is an important one, and we (with help from NYSUT) are planning for that, but our first priority needs to be ourselves, maintaining our sense of community and commitment to each other, not just as colleagues at an institution of higher education, but as members of the labor union that continues to make Nassau Community College one of the best community colleges in the country. If we do not commit ourselves to each other as union members now; if we do not evince that commitment in the ways we treat and talk to each other; in the contributions we make, however small, to our union; if we don't do that now, no strategy for dealing with freeloaders, no matter how good, will make much of a difference.
You'll be hearing more from us about the history of and strategy behind Janus, about the politics of Right to Work and how it is being used to weaken the labor movement in states where you wouldn't expect it, like Wisconsin, Tennessee and Michigan; and we'll be taking a look at how this direct attack on organized labor, especially in Wisconsin, has dovetailed with a concerted attack on higher education. The more informed we all are about these issues, the better. For now, though, we need to focus on our own unity, on making sure that we are ready to fight if we have to, because we could indeed end up having to fight for our very survival.
In Solidarity,
Frank Frisenda, NCCFT President