Saturday and Sunday at the AFT convention in Seattle meant lots of animated speeches and debate. There was organized opposition to a speech given by Bill Gates, and there was amazing unity when Richard Trumka, president of the AFL-CIO spoke.
Gates spoke primarily about the need for evidence-based methods of teacher evaluation, and about teacher evaluation being done for the purpose of improving teaching (not for sorting or punishing teachers). These are goals supported by the AFT, and the opposition was not directed at better teacher evaluation methods but rather at the presence of a billionaire whose funds are used in ways that sometimes put private approaches to education above public education.
Trumka spoke about the need to rebuild the labor movement. He reiterated Randi Weingarten's earlier objection to those who would paint union members – those with decent pay and benefits – as the "new privileged class" – and reminded the audience about how important it is to help our neighbors and community members see unions not as "islands of privilege" but rather as as the "beacons of what is possible."
Randi Weingarten announced the "Raise Your Hand" campaign, which will be "yearlong campaign of action to save public education, empower parents and educators, and re-establish public schools as a cornerstone of our democracy."
The "Raise Your Hand" campaign intersect with "a broad range of civil rights, labor, faith, youth, immigrant rights and other progressive groups in the One Nation March on Washington, D.C., on Oct. 2. The march aims to give voice to frustrations, put faces on the jobless, stand up for Main Street and fight for public education."
Watch for more information about NCCFT participation in the One Nation March and let us know if you'd be interested in attending. If there is significant interest I'll do my best to see that we get a bus so that we can travel to DC together.
During a break on Sunday I took a walk up toward the University Hill neighborhood to meet a colleague from Bellevue Community College. There I happened by the campus of Seattle Central Community College buildings. It was affirming and inspiring to be among people who share our mission yet accomplish it on the other edge of the continent.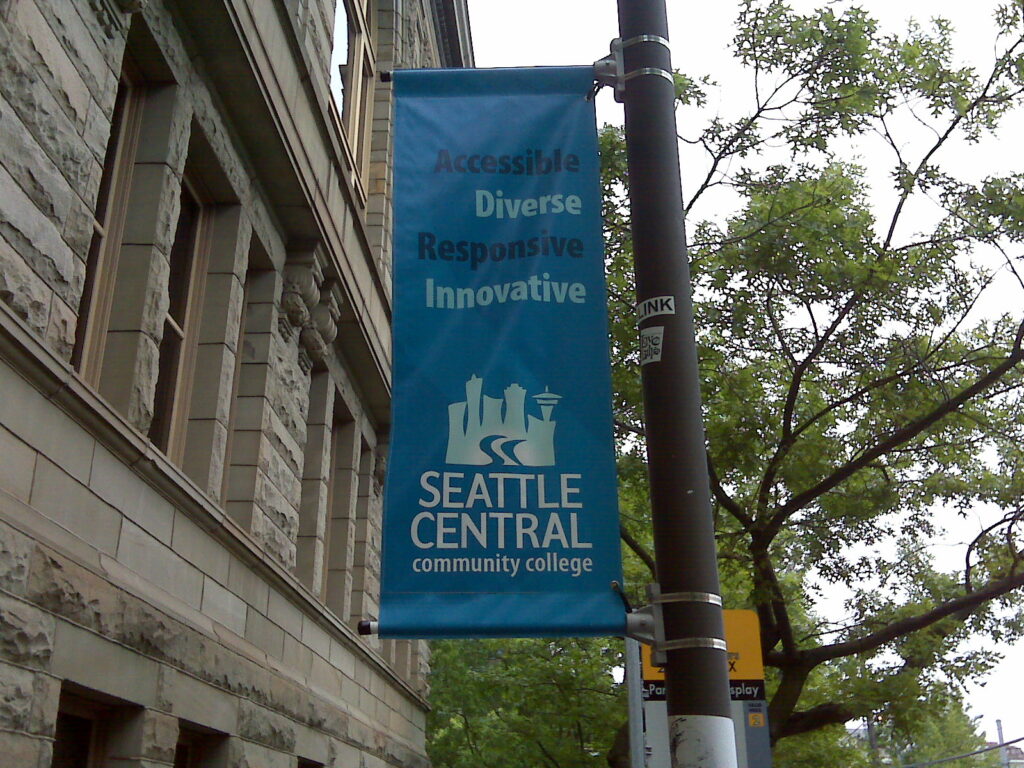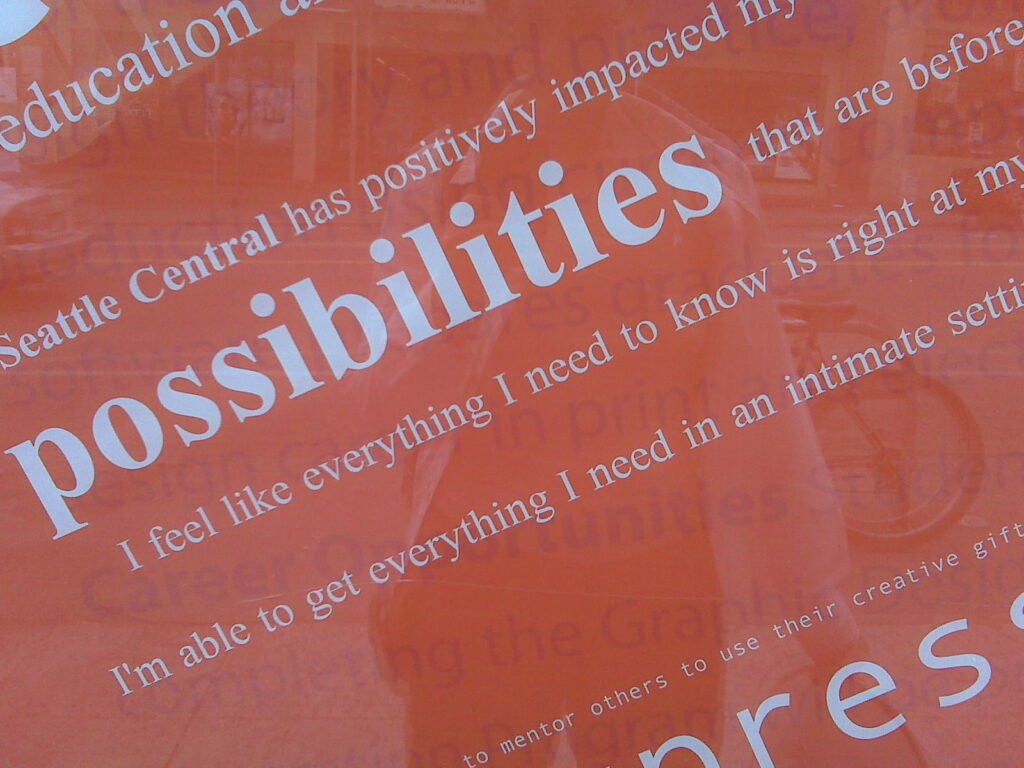 -Elizabeth