Revitalizing Long Island's Economic Landscape through Preparation, Collaboration, and Transformation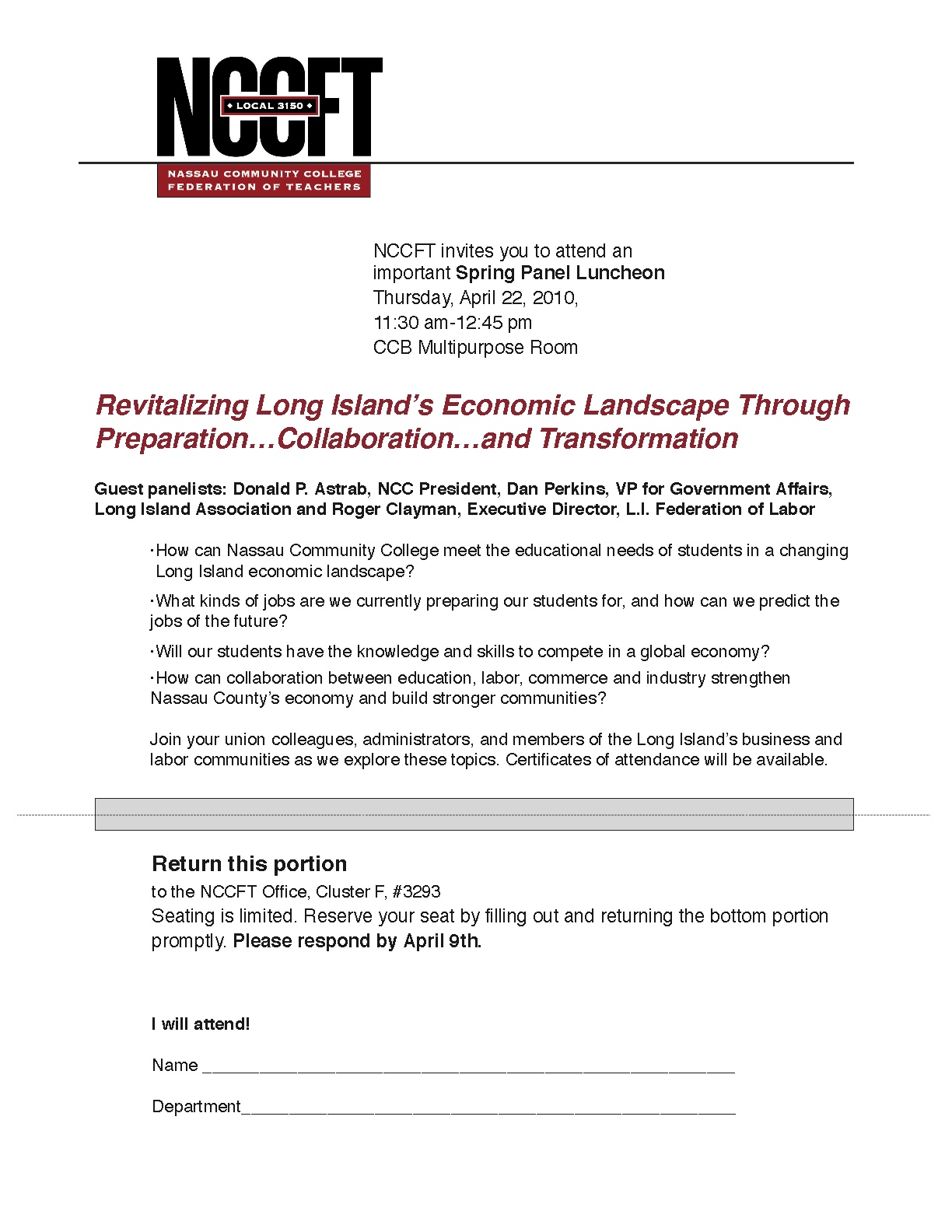 Our Spring Panel Luncheon will explore important changes in Long Island's economic landscape and will invite discussion of innovative ways for unions, employers and educational intitutions to work together so that Long Island's communities remain vibrant and productive.
If you prefer to RSVP by email please send your name and the name of your department to nccft@ncc.edu. Remember that seating is limited so please RSVP by APRIL 9!