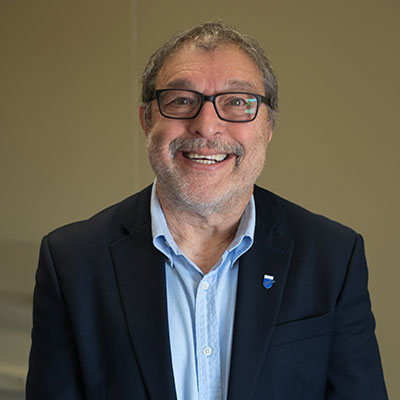 Dear Colleagues,
On August 3, 1981, I was fired by President Ronald Reagan for illegally striking as a member of the Professional Air Traffic Controllers Organization. For the following three years, as I attempted to put my life back in order, I drove a Yellow Checker Taxi in New York City while also pursuing an Associate of Applied Science degree at Nassau Community College. (I already had an Associate of Arts degree). During this time, I unsuccessfully represented myself at the Public Employees Relation Board, defending my actions as a striking PATCO member. I couldn't have imagined how significant a role PERB and Nassau would continue to play in my current position.
I remember my first day of work at Nassau Community College, thirty-five years ago. Although I spent two years as a Nassau student, I finally parked in the coveted faculty lot for the first time. As I walked into Cluster D, I was full of wonder, terror and, needless to say, a sense of renewed spirit for having the opportunity at a second chance to pursue an interesting and hopefully rewarding career. Over the years, I have served as a Technical Assistant, Non-Classroom Instructional, and Classroom faculty member. The varied scope of these positions has given me the opportunity to engage with the college community on every level.
I have met countless faculty, staff and students on and off the campus through the Faculty Student Association, Academic Senate, Academic Department Chairs, my classes and of course, the NCCFT. I have taken students on educational road trips, I've worked on political action campaigns in Washington DC, Albany, and Mineola; I have traveled the country and state working with the American Federation of Teachers, New York State United Teachers, AFL-CIO and the Long Island Federation of Labor.
The point I want to make is that I took the challenges and opportunities that a second chance provided for me, and then ran with it as hard as I could. Working at Nassau Community College, especially within the context of the NCCFT Collective Bargaining Agreement, gives each of us the opportunity to use our knowledge, talents and passion to pursue professional paths available to very few citizens of the world. I have had the opportunity to develop professional and personal relationships with members of the college community that have mentored me, supported me, and have challenged me throughout my career. You know who you are, and I want to say, "thank you". Thank you for mentoring me, thank you for supporting me, and thank you for challenging me. Taken together, this has been a recipe for inspiration, hope, and reason. I thought that I would have had occasion to walk around campus and shake your hands, give an appropriate hug and encourage you to rise above the unprecedented challenges that you are faced with. The handshake and hug may never materialize (maybe an arm-bump); however, the encouragement to carry-on has never been more appropriate and critical. The talent, commitment and strength of character that exists corner-to-corner throughout this campus is evident. To paraphrase a maxim, "Never waste an opportunity that a good crisis presents." I know that as I leave the campus, the leadership and membership on every level must be commended for their competence and skill to carry on. You are all intelligent and thoughtful, and I am confident that you will not be manipulated and you will use every opportunity to ensure the best Nassau Community College has to offer. It has indeed been an interesting and rewarding career. It has been my honor to have served you. Thank goodness for second chances.
In solidarity,
Frank