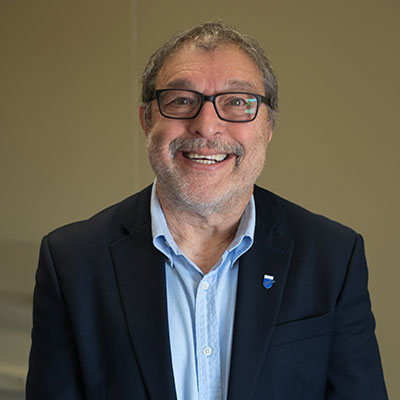 Dear Colleagues,
First, I want to thank each and every one of you for the herculean effort you are making during this difficult time to establish the continuity of teaching and learning on which our students depend. Whether you are a classroom faculty member learning for the first time how to move your classes online; a non-classroom member figuring out how to deliver crucial student services remotely; a department chair shouldering the task of managing that process; someone working in the library, Distance Education, or IT making sure we have the technological and other resources to do what we need to do; or any of the other members of our union who have been, over the past seven days (and it has been only seven days!) contributing to this effort in large ways and small—whoever you are, I want you to know that your dedication, commitment, and professionalism matter. We see you; we hear you; we are paying attention; and we are making sure that the administration is paying attention as well.
Especially at a time like this, when anxieties run high, I realize that silence from us can appear like inattention or inaction, so let me assure you that nothing is farther from the truth. The reality is, however, that the COVID-19 situation has been so fast-moving that the updates we prepare are often preempted, as the old saying goes, before the ink is even dry. Last week, for example, we had to scrap what we thought were two crucial updates because new information, either from the college, from the governor's office, or the County Executive's Office superseded what we were going to say. I know this explanation is small comfort, given the risks to everyone's health and safety that we are facing, but it is the reality. Nonetheless, I and the Executive Committee will make every effort to ensure that you hear from us more often.
Now, on to my update, which will concern both college-wide and union-specific business:
Update on What's Happening College Wide
The college's Incident Command Group (ICG) met yesterday, March 16th, in the CCB. In addition to members of the administration, representatives from the Adjunct Faculty Association (AFA), the Academic Senate Executive Committee (ASEC), Civil Service Employees Association (CSEA), the Department Chairs, and the NCCFT were present. At this meeting, I made sure to discuss the following:
Communications From The Administration
All too often, the official communications we've been receiving from the administration have not provided clear and unambiguous information about how the COVID-19 situation is being handled. This only increases the level of anxiety amongst our colleagues and results in the spread of rumor and misinformation. To take one example from a recent allftfaculty email thread, there is no "directive that laboratory courses are required to meet F2F" (my emphasis). According to the email from President's office, dated March 16 at 6:47 PM, because "not all [classes], such as laboratory sessions [can convert to distance learning], we are working on a plan to lessen class size through alternative schedules in observance of social distancing" (again, my emphasis). While developing a plan and issuing a directive are obviously not the same thing, what the administration should have explained, but didn't, is that they are trying to develop this plan in response to concerns expressed to them by some of our colleagues not just that some courses cannot be taught remotely—such as certain kinds of labs, studio courses, and clinicals—but that doing so might even violate accreditation standards for certain programs.
The administration, in other words—and I have no reason to doubt them on this—was trying to be responsive to faculty concerns, and it is unfortunate that they did not express that clearly in their communications. At the same time, however, I want to be clear about something. Independently of any plan the administration might come up with to deliver the above kinds of instruction on campus during the COVID-19 crisis, no member of the NCCFT will be required to come to campus for any reason until such time as the campus is declared safe by the appropriate agency or agencies. If you have individual questions or concerns regarding this matter, please direct them to your chair or supervisor so they can be routed most efficiently and effectively to the appropriate party. If you feel like you are being pressured to return to campus by anyone, for any reason, please contact the NCCFT Office immediately.
This is the NCCFT's position: No member of the NCCFT will be required to come to campus for any reason until such time as the campus is declared safe by the appropriate agency or agencies.
Another area in which the administration's messaging has not been as clear as it could be has been in its use of the terms essential versus non-essential staff, as it tries to determine which of the thousand-plus people employed at the college will need to be on campus during this crisis. Given its responsibility to protect and preserve the physical space of the campus itself, and to make sure that the internal workings of the campus—from plumbing to IT infrastructure—do not break down during this crisis, the administration is acting reasonably in making this distinction among the people who do those jobs. It is our understanding, however, that the terms essential and non-essential do not apply—and it is the Executive Committee's position that they should never be applied—to members of the NCCFT. As far as we are concerned, for the duration of this crisis, authorization for a member to return to campus can come only, and must come directly, from that member's department chair or supervisor.
The Work We Are Doing Now
The message from the ICG and the administration is clear: Until we are told otherwise, all faculty are to move to an online modality of delivering instruction and services. Classroom faculty should already be in the process of moving their courses online, and non-classroom faculty are being asked to coordinate the particulars of their specific jobs with their chairs and supervisors. Human Resources has provided an electronic spreadsheet for non-classroom faculty to submit on a weekly basis. It is our position, and the administration agrees, that you are to provide on that spreadsheet broad, as opposed to granular, descriptions of the work you are doing.
Update on Union Business
The COVID-19 crisis has upended all of our lives, both personally and professionally. Nonetheless, we still need to do business as a union. Currently, there are two pressing issues that we need to deal with: the Promotion & Tenure process and the elections for Executive Committee Officers and our Delegate-at-Large. Regarding the P&T process, I have been working with the Administration and the Chairperson of the P&T Committee to determine how best to make sure that the P&T process can be completed this academic year. I will send an update as soon as I have information to share.
The elections issue is a little more complicated. Under normal circumstances, our elections would have been held in April, after the candidates' petitions were returned to the NCCFT Office and verified by the NCCFT Office Manager. Neither our bylaws nor our constitution, however, addresses a situation like the one we are currently in, where it will be impossible to hold our normal elections with a physical presence on campus. Since it is not our place to decide unilaterally how to proceed, we consulted with the NCCFT Elections Committee in order to design a remote elections process that would approximate our normal process as closely as possible. Then we set before the Executive Board these two alternatives and asked them to vote:
Hold elections according to the remote process endorsed by the Elections Committee
Postpone elections until the fall
Unfortunately, the first survey link we sent to the Board has been compromised. Therefore, we will be sending them another link later today. The results of that survey will be announced by March 20th. Please reach out to your department representative for the full details, which are contained in our initial email, if you have any questions or concerns. In the event that the Board votes to hold the elections, we have confirmed that the March 20th announcement will give us enough time to comport with the timeline in our bylaws and the timeline specified in the Landrum-Griffith Act.
Other Updates & Some Reminders
The College is coordinating all activities with guidance from SUNY, the Nassau County and New York State Departments of Health, NYU-Langone Health, as well as the Governor's and County Executive's offices. Please keep this in mind, since it means that there are few, if any, aspects of this situation on which the college can act unilaterally.
The Office of Distance Education is coordinating with SUNY to provide technical and logistical assistance to both classroom and non-classroom faculty to transition to online modalities of instruction and student services.
Information Technology is working with Internet Service Providers to maximize Wi-Fi Hotspots, increase the capacity for student/faculty email, and to optimize the efficiency of on campus computer facilities should any limited return to campus be possible.
The Faculty Student Association is reviewing assistance that they may be able to provide.
Landscaping, Tower, and Cluster C contractors will be returning to work.
If you have any questions, please contact the NCCFT office.
In Solidarity,
Frank